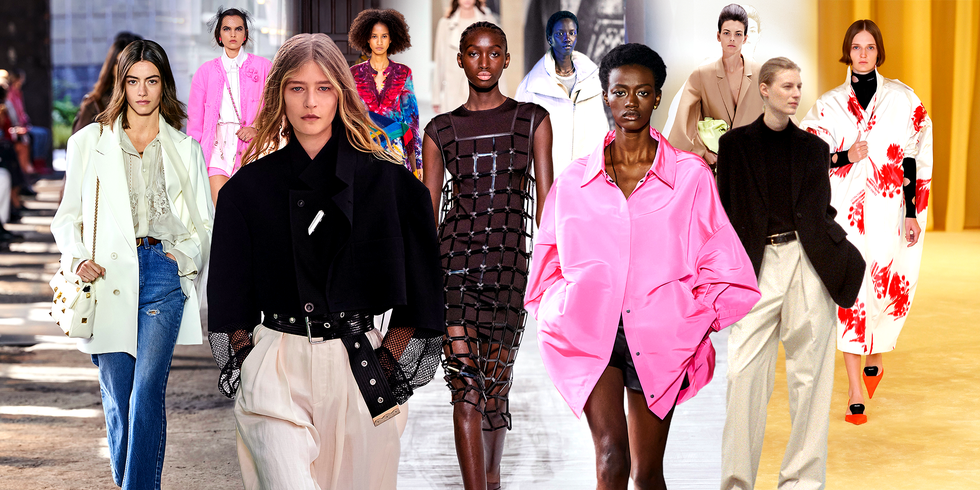 Although the pandemic caused several damages and slowed things down in almost every sector globally, everyone still gets to pull off one fashion style or the other even if trying to make a fashion statement in our rooms, zoom meeting, or even when we live the house.
Regardless of the fashion style, you are looking to pull off, webshops are the best place for you to get to shop endlessly. You may read reviews to help you know what they offer and get to make an informed decision when selecting clothes.
You may also decide to read reviews on Uk.collected.reviews to get more information on the trending fashion styles to watch out from different fashion shops in 2021. We have compiled a few of the fashion trends that seem to be thriving already, and those we think will also thrive better as the year continues. These fashion trends include the following: –
1.  Oversized Shoulder Pad Boyfriend Jackets
One of the fashion trends you should watch out for in 2021 is the oversized shoulder pad boyfriend jackets on gowns or pants. Creating this silhouette style makes it possible for you to appear not only stylish but also look beautiful. The shoulder pads make it possible for the oversized jacket to have a little fitting at the waistline and accentuate your legs. The best colours that suit this fashion trend include neutrals, powder blue, and charcoal.
2.  Head scarfs
In recent years, the fashion industry seems to be drawing more style inspirations from the traditional days. However, these inspirations are blended perfectly with modern fashion taste, and we love them even more. The headscarf is a style inspiration from the '50s and '60s, which gradually seems to be coming back to the fashion trends.
If you are looking to make a chic fashion statement without overdoing it, you may consider matching your outfit with a headscarf's classy fabric.
3.  Face masks
Shall we say the pandemic brought us a classy thing? Well, it seems so. Although the pandemic hit the world and gave each one a fair share of itself, we can say it opened our eyes to the classiness of using a face mask. The black face mask does not only offer us protection this time, but it also helps make a beautiful statement in the fashion industry. With the way trends are going, it seems even when the pandemic finally leaves, the face mask will stay for a long while. Black is a universal colour, and so, using a black face mask matches with any outfit you may think of wearing. These masks come in different sizes, patterns, designs, and shades, and that is the beauty of using them.
4.  Yellow Bags
Have you noticed that yellow seems to be the trending colour in the fashion world recently? We have noticed that it looks as though this season is one where the bright colours, mostly yellow, want to take the lead. You can choose a small clutch and spice … Read More