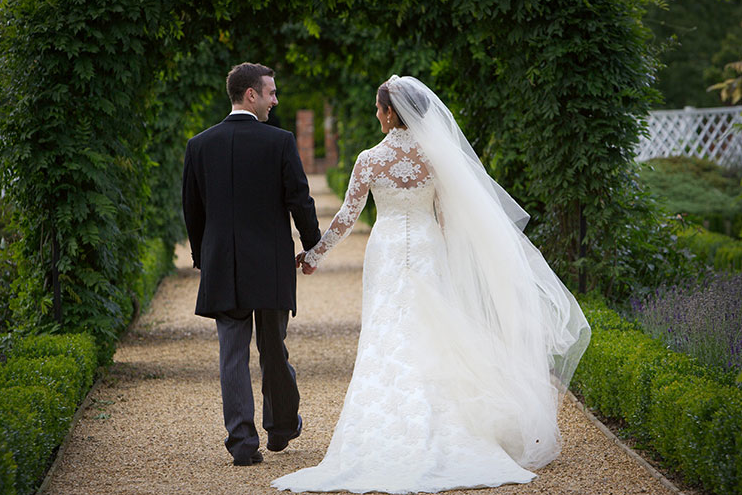 If your wedding day is coming up, congratulations! This is such an exciting time, but it can be stressful for some people. So, we are here to give you 5 tips for the brides out there to take some of the stress away, so that you can enjoy the run up! From wearing in your shoes to getting your vintage jewellery ready and sorting breakfast, with these things sorted in advance, life will be much easier on the day.
Wear In Your Shoes
The first thing you can do to make your wedding day much more comfortable and enjoyable is to wear in your shoes. Having uncomfortable shoes on your wedding day isn't what you want, so wearing them in will help to keep you happy and comfortable throughout the day!
To do this, get your shoes well in advance and wear them in for a few hours a day around the house 3 or 4 times. Before you put them on for the first time, gently heat them with a hair dryer to make the material more malleable, so they will mould perfectly to your feet. You could also wear them with socks at this point to prevent blisters from forming. When you put them on for your wedding day, not only will they be more comfortable, but you will also feel more confident walking around in them. This is a must when preparing for your wedding day, whether you are wearing heels or flats!
Have a Hair and Makeup Trial
Another essential thing you should do is have a hair and makeup trial before your wedding day. If you aren't happy with your hair and makeup on the day, there isn't much you can do about it and you want to look and feel your best! So, have a trial a few months before the wedding, so that you know everything will be perfect on the day and there isn't anything to worry about. If you really aren't happy with their style, this will also give you time to find someone else if you need to!
Choose Your Jewellery
Brides are very focused on finding their dress or outfit, but often jewellery choice is left to the last minute. So, soon after you have chosen your dress, get your jewellery sorted! This might involve looking at family jewellery collections to find a piece to compliment your vintage engagement ring or you might be buying something new. Either way, jewellery is a really important part of your outfit and you want to get it right!
Get Food For Breakfast!
One thing that gets overlooked on the day of your wedding is breakfast! You need to have something to eat before your big day, even if it's something small. So, arrange with the bridal party who will bring what, such as fruit, pastries and juice. Even a little something will help to settle your nerves slightly and it will make sure you don't get hungry before your wedding breakfast later … Read More